STEPHEN PRICE, STGC Class 1990- Managing Director of Cable and Wireless Jamaica Limited
Stephen has a wealth of experience in the telecom market. He started with the Digicel Corporation in 2009 where he was the Head of Group Procurement, assigned to ensure that efficient and economic procurement systems were in place and maintained for the Digicel group.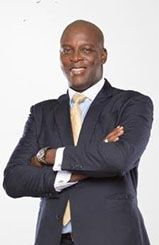 He joined LIME in 2010 where he was the VP of Retail, Sales and Distribution.
His performance was outstanding and so it was no surprise when he was appointed the Managing Director for Cable and Wireless Jamaica Limited in June 2017.
A husband and father, he is married to Imani Duncan Price. He is the younger brother of Andrew Price, another corporate giant.
Big up to Stephen Price.
STGC Photography
AMDG
Read more...