Relativism is the enemy of evangelization, because if all ways of living are equal then there is no need to lead others to a better life - Mathew kelly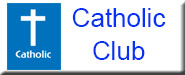 CLUB NAME:Catholic Club
STUDENTS ELIGIBLE:Students who are Catholic faithful and non- Catholic alike.
MODERATOR NAME: Mr. Lynch, Ms. Howell
STUDENT OFFICERS: (Names and Class Years)
DETAILED DESCRIPTION: Promoting photography throughout the campus. This can be done by posting pictures taken by the club around the school to demonstrate the photography skills of the members of the club while simultaneously advertising for more members to join.
CLUB/ACTIVITY CRITERIA TO JOIN (if any):
VENUE: Class 4-7
MEETING TIMES (if applicable): Thursdays (3:00-4:00pm)

CLUB/ACTIVITIES NEWS AND EVENTS: 
---